One hit wonders are usually a lot of fun. They typically produce a song everyone loves for a while, then we move on, only occasionally recalling that one song from that one time in our lives.
The best ones came from the 1980s, so here is a list of some of the biggest and best one hit wonder bands of the 80s.
1. A Flock of Seagulls
In 1982, "I Ran (So Far Away)" hit the top ten in the US and number one in a few other countries. And even though A Flock of Seagulls had a few minor hits outside the States after this one, this has got to be the quintessential one hit wonder.
Frontman Mike Score's signature haircut provided lots of buzz for the band, which got heavy play on the new phenomenon known as MTV. Would it have been as big a hit if Score had worn a more mainstream haircut? We'll never know. But we have an idea.
2. The Buggles
Perhaps "Video Killed the Radio Star" wasn't the biggest hit for a one hit wonder, but its place in history merits a high spot on the list. It was famously the first video played on MTV when it first came online on August 1, 1981. The song proved relatively prophetic.
In The Buggles' defense, if they'd written "Streaming Services Killed the Radio Star," no one would have understood what they meant.
3. Dexy's Midnight Runners
It's hard to think of a more iconic one hit wonder band of the 80s than this one, if for no other reason than the fact that "Come On Eileen" is still something of a hit. Think about it— is there anyone alive who hasn't heard it at least once?
And does anyone name their newborn daughter Eileen anymore? Doing so condemns that baby to a lifetime of having people sing this silly song to her for her whole life—poor kid.
The iconic Irish fiddle riff that runs through the song makes the 1982 hit instantly identifiable.
4. Frankie Goes to Hollywood
In today's world, the sexual content of "Relax" seems quaint, but in 1983, the BBC temporarily banned it even though the band members insisted it wasn't about sex (it was).
The first video for "Relax" was just the band playing the song. And no one cared. The second video, filled with dancing and leather-and-mesh-clad men, did little to dispel any rumors about the song's content or the band's place in pop culture at the time. But it fueled the song's rise.
5. Thomas Dolby
Like so many one hit wonders, Thomas Dolby continued making music in the wake of the huge success of "She Blinded Me with Science," but exponentially fewer people ever heard it.
The 1982 hit was driven by the pop-synth sensibilities of the era, but British TV presenter and scientist Magnus Pyke's repeated cries of "Science!" that punctuate the song added to its quirkiness.
6. The Weather Girls
Although "It's Raining Men" came from The Weather Girls' third album, it's their only work that garnered any attention.
The 1982 hit, written by Paul Jabara and Paul Shaffer (of "The Late Show with David Letterman" fame), was rejected by Donna Summer, Barbra Streisand, and Two Tons. Jabara pestered Two Tons until they relented.
After recording it, Two Tons changed their name to The Weather Girls and set themselves up to go down in dance club history.
7. The Georgia Satellites
"Keep Your Hands to Yourself" debuted in late 1986 and put The Georgia Satellites on the map, at least for a little while.
Despite a major label budget, the version of the song that landed on the band's album and airwaves was a demo, as the band felt that none of the fancy studio work they did on subsequent iterations caught the song's spirit as well as the first one.
Frontman Dan Baird released a solo record later, but we never heard anything else from the band.
8. 'Til Tuesday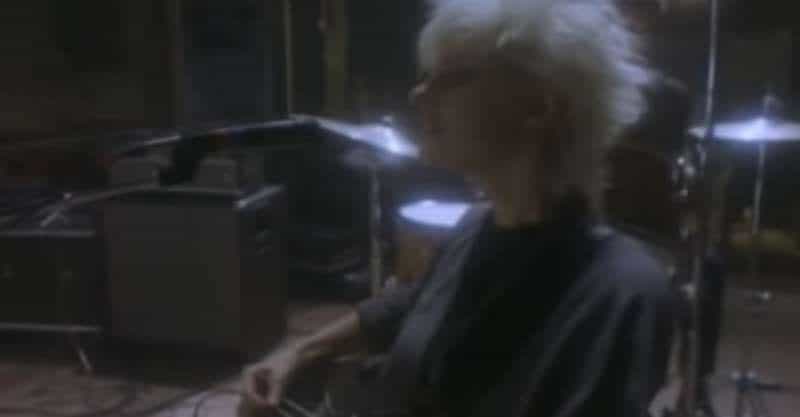 While 'Til Tuesday frontwoman Aimee Mann has gone on to a lustrous and long solo career, "Voices Carry," her first single with 'Til Tuesday, remains the one song most people know her for.
Originally written as a woman singing to a woman, Epic Records insisted that any lesbian references be removed. The band caved, changed "she" to "he," and the 1985 hit debuted to rave reviews.
The band fizzled, and Mann rose from the ashes.
9. The Outfield
"Your Love" is ridiculously simple, terribly cheesy, and was critically lambasted when it came out in 1985. So, of course, it became a huge hit.
And though The Outfield quickly disappeared, the song had staying power— in the 21st century, "Your Love" has inexplicably become something of a dance hit with club DJs throwing it in here and there, much to the chagrin of Gen Xers who already endured the song when it was everywhere.
10. A-ha
A-ha is one of those bands whose fans jump at every chance to tell you that the group wasn't a one hit wonder because they released their 11th studio album in 2022.
But the band's fame past "Take On Me" has been outside of the US, and few people who aren't from the outfit's Norwegian home have heard anything else from them since the one hit in 1985.
Without the groundbreaking video in heavy rotation, the song would likely have suffered the same fate as the rest of A-ha's catalog since it was released three separate times before it became a hit.
11. Men Without Hats
The first incarnation of Men Without Hats, in 1970s Canada, was a punk band. How it morphed into the synth-pop group that gave the world "The Safety Dance" in 1983 is anybody's guess. The song, according to the band, was about doing your own thing and not conforming.
But nobody cares. It's a seemingly nonsensical song with keyboard riffs for days. Nobody can listen to it without smiling or at least tapping their toes.
12. Eddy Grant
Eddy Grant had a few hits in the 1960s with a British reggae band called The Equals. A genetically-induced heart attack at age 23 caused Grant to leave the group, but he couldn't stay away from music.
"Electric Avenue" went to number one in several countries in 1983. It couldn't crack number one in the US because The Police's "Every Breath You Take" held that spot for what felt like a geological age.
13. The Vapors
A victim of the music business and their attempt at longevity, The Vapors released "Turning Japanese" as their second single. The thinking was that they would have it as their second hit, thereby avoiding becoming one hit wonders.
What was that first single? Nobody remembers, and while 1980 gave the world "Turning Japanese," we'd hear no more from The Vapors, as the band broke up less than a year later, having become the one hit wonders they tried desperately not to be.
14. Information Society
Calling Information Society a one hit wonder may invite some hairsplitting. "What's on Your Mind (Pure Energy)" was indisputably the band's biggest hit, but the follow-up song, called "Walking Away," was a top ten hit in 1988.
However, Information Society appears on lists like this one because, no matter how well that second single did, it had no staying power. You still hear "What's on Your Mind (Pure Energy)" on the radio and at the occasional live sporting event. "Walking Away"? Not so much.
15. Midnight Oil
Australian rockers Midnight Oil toiled for a decade before "Beds Are Burning" became a worldwide hit in 1987. The song protested the mistreatment of indigenous Australians, and its political overtones drove the song's popularity.
Frontman Peter Garrett eventually left the music business and became an Australian politician and cabinet minister, so his political leanings in "Beds Are Burning" weren't just for show.
As the climate crisis rages on, "Beds Are Burning" has seen something of a renaissance.
16. Toni Basil
Though she first appeared onscreen in the iconic Peter Fonda vehicle "Easy Rider," Toni Basil made her biggest mark on the world with "Mickey" in 1981. She played a cheerleader in the video, though she was 38 at the time (alongside actual high school cheerleaders).
However, acting and singing were sidelines for Basil, as she was best known as a choreographer. Remember those weird dance moves David Byrne knocked out in the video for "Once in a Lifetime"? Basil choreographed those and directed the video.
17. Animotion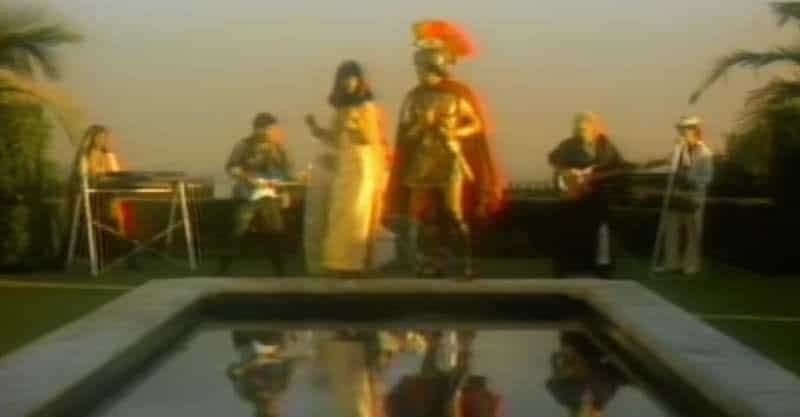 Animotion had some modest hits after "Obsession" aired (obsessively) on MTV throughout the mid-80s and broader success outside the United States, but they are best known for that track.

Singer Astrid Plane became a low-key It Girl due to the video, but shortly after the song's success, personnel changes came fast and furious, and the band never righted itself.
They reformed in the 21st century, but does anyone at their concerts know any songs they play other than "Obsession"?
18. Lipps, Inc.
How do you follow up a hit that spent a month at number one? When you're Lipps, Inc., you break up a few years later. But what a run they had.
Hailing from Minneapolis, Lipps, Inc.'s 1980 hit "Funkytown" took the world by storm— a world that didn't know Prince yet, so they were the big deal hailing from the City of Lakes.
A few minor dance hits followed "Funkytown," but it's the only one to appear in a Shrek movie.
19. Yello
As music technology advanced in the 70s and 80s, people experimented with synthesizers and electronic sound manipulation. It was neat.
Yello, a Swiss duo, jumped on that train and recorded, "Oh Yeah." It made it into "Ferris Bueller's Day Off" and has since never really gone away. The song didn't even crack Billboard's Top 40, but since "Bueller" was such a hit, everyone knew the song.
Yello has released lots of music since then, but in true one hit wonder style, few outside the band's fan base know anything about it.
20. E.U.
E.U. stood for Experience Unlimited, but at the risk of setting off a smarm alarm, the act's experience was extremely limited after the initial success of 1988's "Da Butt," which featured in the Spike Lee film "School Daze."
As a go-go band, E.U. was popular in the Washington, D.C., area where the movement began. They had another hit with "Taste of Your Love," but it lacked staying power. Nowadays, even if you know "Da Butt," you probably couldn't have said who recorded it without the help of this handy list.
21. T'Pau
T'Pau flopped pretty hard in their native England when they first came out. But after "Heart and Soul" was a massive hit in the States in 1987, it caught on back in Great Britain, and the band has since had continued success over there.
But in the United States, T'Pau was a one hit wonder, despite being named after a Star Trek character. How was that not a key to worldwide domination?
22. Tommy Tutone
When Tommy Tutone released "867-5309 / Jenny" in 1981, a few things happened:
People thought Tommy Tutone was a person (it's just a band name).
Every teenager in America dialed that phone number.
Many people around the country who had that number asked to have it changed.
There are worse ways for pop culture to remember you, though, so even though Tommy Tutone fell out of the zeitgeist rather quickly, the band had a hit that still endures today. Decades later, people still get assigned that number and still get idiotic calls every day.
23. Harold Faltermeyer, "Axel F"
Harold Faltermeyer is a true one hit wonder: he never played clubs or tried making it as a pop star. He was a film score composer, and for whatever reason, the piece of incidental music he wrote for one scene in "Beverly Hills Cop," called "Axel F," caught the public's attention.
Since his days on the Billboard charts, he has gone on to write film scores for two "Top Gun" movies, two "Fletch" flicks, and a handful of TV miniseries, among others.
24. Modern English, "I Melt With You"
Modern English flashed onto the scene as a shining star in the New Wave scene. "I Melt With You," released in 1982, didn't make much of a mark on any charts until a year later.
Once MTV put it into heavy rotation and the song appeared in the film "Valley Girl," it became a hit. Heavy rotation extended to radio play, too, but after "I Melt With You," the sun began to set on Modern English. Since then, they've trod that familiar path of older acts, shuffling personnel in and out and touring to recapture that magic.
25. Robbie Nevil
Robbie Nevil was always a songwriter first, and pop stardom seems to have just happened. He co-wrote "C'est La Vie," which made it all the way to number two, but even before he wrote the song, he'd already written for Earth, Wind, & Fire and the Pointer Sisters.
Subsequent releases made smaller and smaller impacts, and Nevil returned to songwriting and producing.
Nevil made huge contributions to "High School Music" and many "Hannah Montana" vehicles.
26. Soft Cell
Who knows how a pair of Brits hit upon the idea to cover a 1964 commercial flop of a song, but when Soft Cell covered "Tainted Love" in 1982, they had a hit on their hands. Somehow.
The group's label, Phonogram Records, had poured money into a few singles for the group, but nothing stuck. "Tainted Love" was the duo's last shot at a single, and it worked.
But the full-length album Soft Cell recorded after that went nowhere, and they parted ways in 1983.
27. Timbuk 3
Would it come as a surprise that Timbuk 3 recorded five full-length albums in nine years? It might, since the band's debut single, "The Future's So Bright, I Gotta Wear Shades," is all most people have ever heard from them.
The song itself was a grim look at a dismal future, but most listeners missed the song's irony completely, and it was misinterpreted as a song about how great life was.
The band's husband-and-wife core, Pat and Brenda McDonald, disbanded the group in 1995 and currently live and play in Austin.
28. After the Fire
Falco (of "Amadeus" fame) recorded a version of "Der Kommissar," but After the Fire's mostly English language version of 1982 made the biggest splash on the charts. It was also an odd musical direction for a band that opened for Van Halen.
They'd had a hit in Britain with "One Rule for You" before, though it never cracked the US charts. On the other hand, "Der Komissar" did very little on English charts.
As a result, After the Fire holds the strange distinction of being a one hit wonder responsible for two different hits, depending on the country.
29. Bow Wow Wow
Bow Wow Wow, fronted by a 13-year-old singer named Annabella Lwin, scored a top ten hit with "I Want Candy," a cover of a 1965 Strangeloves tune. The video showed America a young, pretty singer with a Mohawk and an It factor.
Then Bow Wow Wow recorded a full-length album, using as cover art a photo of a nude Lwin painted in gold. Yikes.
George O'Dowd, who would go on to become Boy George, sang with Lwin for a short time. He left, and the band never had another hit.
30. Michael Sembello
Dennis Matkosky originally wrote "Maniac" about a serial killer. But a music producer liked the sound and feel of it and asked Matkowsky and recording artist Michael Sembello to write lyrics that would better suit a movie called "Flashdance" about a dancer.
Sembello played guitar for Stevie Wonder, but recording "Maniac" scored him a hit and a Grammy. He never looked back, though perhaps he should have. He recorded and released more music but never caught lightning in a bottle again.
31. Nena
It's tough to score a number one hit. To do it in America with a song that's not in English? Almost unheard of. But Nena did it in 1984 with "99 Luftballons," a song about balloons being mistaken for enemy aircraft, causing a devastating war.
It was a cautionary tale. Hoping to capitalize on the single's European success, the powers that be released an English version that failed to chart. The German one, though, was a hit. But it was Nena's only one.
32. Paul Lekakis
Paul Lekakis was a handsome model who could dance. So, of course, some record exec set him up with a single. "Boom Boom (Let's Go Back to My Room)" was a dance hall smash hit in 1987, and since then, it has remained hugely popular in LGBTQ dance clubs.
33. The Waitresses
"I Know What Boys Like" is one of those songs that many people know (or at least are familiar with) but don't know who performed it. The Waitresses tried hard to make their mark after the single's success after its second release in 1982 (it debuted in 1980 to crickets).
They did the theme song for the quirky Sarah Jessica Parker sitcom "Square Pegs" in 1982 and made a Christmas single that appeared years later in an episode of "Glee."
The band parted ways in 1984, and singer Patty Donahue died of lung cancer in 1996.
34. Murray Head
Murray Head performed the role of Judas on a concept album for "Jesus Christ Superstar" that predated the musical. Later, Björn Ulvaeus and Benny Andersson from ABBA teamed with Tim Rice to write "Chess," a musical about, well, chess.
"One Night in Bangkok" opens the second act and bounces between rapped verses and a sung chorus. Against all odds, the song was a worldwide number one hit, though it only peaked at number three on the Billboard charts.
Head lives in France today.
35. Martika
Martika was a few weeks shy of her 20th birthday when "Toy Soldiers" was a hit in 1989. On the strength of that single, she eventually sold over four million albums, but after a couple more singles that got a lukewarm reception, she pivoted.
Since those days, Martika has written for other artists, as well as acted in and written scores for films. She also contributes backing vocals on various recording projects.
36. Musical Youth
If you took some Jamaican kids, took a song about drugs and another about music, combined those two songs into one new one, and scrubbed all the drug references (they're just kids, man), you've got the recipe for Musical Youth's "Pass the Dutchie," which went to number one in the UK and ten in the States in 1982.
The accompanying video made Musical Youth the first group of Black artists to get airplay on the upstart network.
But then there was bad luck. Bassist Patrick Waite died suddenly in 1993 at the age of 24, and eight years later, a planned reunion tour was scuttled in the wake of the events of September 11, 2001.
37. Taana Gardner
Although "Heartbeat" was a top ten hit in 1981 and played in dance clubs nationwide, the song itself has fallen into some obscurity, as has Taana Gardner. She released dance singles occasionally for the rest of the 20th century, but she never recaptured the magic.
But 1990s one hit wonder Ini Kamoze sampled it in "Here Comes the Hotstepper," and that got the sounds from the Gardner hit all the way to number one.
Gardner herself left the music business to raise her children, then returned. She sang with several artists, but her subsequent solo work has gone relatively unnoticed.
Best One Hit Wonder Bands Of The 80s, Final Thoughts
This list is either a walk down memory lane or a primer on songs your parents love. Either way, the 1980s gave us some great music, and not all of it from superstars with staying power. A massive chunk of 1980s music came from one-and-done acts.
Did we omit any one hit wonder bands of the 80s that you cherished? Let us know in the comments.