Guitar Aficionado is supported by readers. If you buy something after clicking on one of our links, we may get an affiliate commission from that & it won't cost you anything.
Whether you're a beginner or experienced bass player, the best way to improve is with music lessons tailored to your skill level.
More than ever, online programs, courses, and lessons have become the preferred way to learn, as you can study from home, take lessons at your own pace, and work through homework materials when it's convenient for you.
In this guide, we look at the best online bass lessons to help you master the bass guitar fast.
JamPlay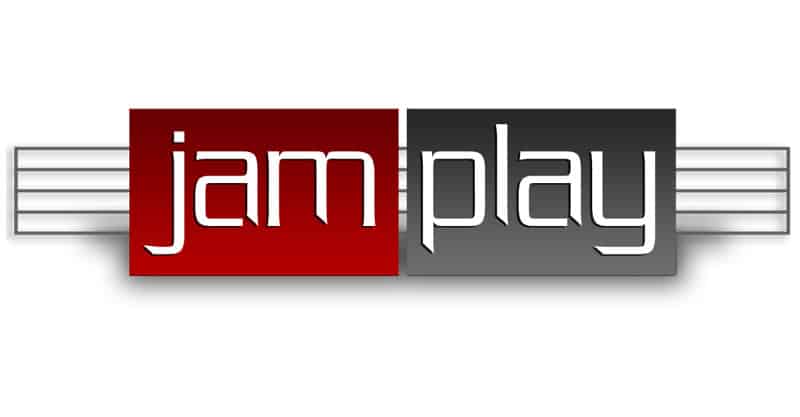 JamPlay isn't just a go-to destination for guitar – it also features treasure trove of golden nuggets for bass players too.
JamPlay is a reputable site with a long history, and it has helped thousands of students develop their skills. It also has a big archive of content that's sure to satiate growth and learning appetites of any size.
JamPlay offers you the opportunity to learn with professionally filmed, multi-angle HD videos on any device, with an impressive stable of accomplished, virtuoso, and celebrity teachers to learn from too.
Price – What Does JamPlay Cost?
JamPlay has three membership pricing options for ongoing subscription:
Monthly Membership: $19.95 per month.
Quarterly Membership: $45.95.
One Year Membership: $95.97
Scope – How Much Content Is There?
JamPlay features at least 768 lessons taught by an array of teachers (also see below). We suspect this number is always increasing though, and the total number of lessons on their site is in the thousands.
Every bass player needs a progression roadmap to be successful in the learning process, and JamPlay has effectively broken it down into four phases – Beginners, Styles, Song, and Artists. Here's how it works:
Phase 1: Beginners – All the essentials are covered here, including tuning, posture, technique, tablature (or tab), and more. If you're a newbie, this is where you would start your journey.
Phase 2: Styles – There are a variety of musical styles, and on the bass, there are genre specific techniques every player would do well to master. Phase 2 will teach you the most relevant skills based on your chosen style or genre.
Phase 3: Songs – Having worked on the basics and style specific techniques, you're ready to start learning songs. Generally, this is probably the most enjoyable part of learning the bass. Learn real music and let your understanding grow.
Phase 4: Artists – JamPlay artists will teach you their specific way of approaching the instrument. There may not be a specific order to these lessons, but if you want to learn specialized, trademark techniques, you'll be more than pleased to discover what's inside this module.
Features – What Does JamPlay Offer?
In addition to JamPlay's multi-angle HD videos and responsive interface serving any type of device (smartphone, tablet, laptop, and desktop), their online learning environment comes loaded with a variety of other useful and helpful features, including:
Interactive tabs and notation. You also get options for standard notation, printing, and playback speed.
Customized progress reports. Create your own reports documenting your progression as a bass player.
Scale library. An extensive library covering diagrams, applications, theory, video examples, and more.
Learning material. Each lesson comes with downloadable and printable material.
Slow motion. Slow down the videos so you can see exactly what's being played, as it's being played. 10, 25, 50, 75, and 100% playback options are available.
Video bookmarks. Bookmark any section of a video so you can return to it later.
A/B looping. Loop any section of a video lesson so you can practice through repetition.
Teachers – Who Teaches JamPlay?
JamPlay's roster of bass teachers include:
Billy Sheehan (Mr. Big, Steve Vai, Talas)
David Ellefson (Megadeth)
Bryan Beller (Aristocrats, Dethklok, Bryan Beller)
Evan Brewer (The Faceless)
Steve McKinley (professional bassist)
Alan Skowron (AlanDave)
Freebo (Bonnie Raitt, Ringo Starr, Neil Young)
Larry Cook (professional bassist)
Robbie Merrill (Godsmack)
Brent-Anthony Johnson (Cadence, Kenetic Maschine, Sonal Anu)
David Keif (professional bassist)
Danny Morris (professional bassist)
Tom Appleman (Tom Appleman band)
John Deservio (Black Label Society, Cycle of Pain)
Joe Santerre (Jon Finn Group)
Dave LaRue (Steve Morse Band, Dixie Dregs)
Rex Brown (Pantera, Kill Devil Hill, Down)
Michael Mennell (Lovelies, Deep Cut)
Joe Burcaw (Black 47)
Braun Kahn
Alex Scott (The DBC)
We'd love to offer a brief description of each, but there are simply too many teachers to cover. To be fair, you can Google each or learn more about them on the JamPlay website too.
Overall
Tons of lessons, oodles of great features, and an incredible roster of instructors, JamPlay is our favorite place to learn bass online.
ArtistWorks
ArtistWorks is called that for a reason. They offer lessons for a variety of instruments in a variety of styles, including guitar, banjo, mandolin, voice, piano, strings, woodwinds, brass, percussion, bass, and more.
As with many sites of its kind, they've sought out some of the best players and teachers in the world to populate their archive with courses and lessons. Even better, you can get direct feedback from the teachers on your playing, so you know exactly what areas you need to work on to improve.
ArtistWorks gives bass players access to four teachers who show you the ins and outs of electric bass, jazz bass, and bluegrass bass.
Price – How Much Does ArtistWorks Cost?
ArtistWorks has three plans to accommodate their students. These include:
3 Month Plan: $35 per month ($105 total) billed every three months.
6 Month Plan: $30 per month ($179 total) billed every six months.
12 Month Plan: $23.25 per month ($279 total) billed every 12 months.
Scope – How Much Content Is There?
ArtistWorks' bass section may be headed up by just four teachers. But that doesn't mean their curriculum isn't expansive. Here's what's included in each course:
Electric bass with Stu Hamm: 38 basic lessons, 53 intermediate lessons, 38 advanced lessons.
Jazz bass: 161 beginner upright bass lessons, 32 intermediate upright bass lessons, 25 advanced upright bass lessons, four music theory lessons, 53 beginner electric bass lessons, 33 intermediate electric bass lessons, 14 advanced electric bass lessons, two 30-day challenge modules, and seven performance, interview, giveaway, and getaway modules.
Electric bass with Nathan East: 54 beginner bass lessons, 28 intermediate bass lessons, 30 advanced bass lessons, nine sample lessons, two 30-day challenge modules, five special guest, performance, jams, and getaway modules.
Bluegrass bass: 32 beginner bass lessons, 21 intermediate bass lessons, 17 advanced bass lessons, 23 special guest (Paul Kowert) lessons, one 30-day challenge module, and six performance, interview, music video, special guest, and masterclass modules.
So, that means there are well over 650 bass lessons on ArtistWorks. Of course, that number continues to increase as more content is added.
Features – What Does ArtistWorks Offer?
The ArtistWorks plan includes:
Unrestricted access to lessons
Unrestricted access to video exchange library
Up to five video submissions to the instructor
Music theory workshop
Teachers – Who Teaches ArtistWorks?
At ArtistWorks, you'll have the opportunity to learn from:
Stu Hamm. Perhaps best known for his stint with Joe Satriani, Stu Hamm is a skilled progressive rock bassist who's earned the title of "virtuoso." He's played with the likes of Frank Gambale, Steve Vai, Richie Kotzen, Yngwie Malmsteen, George Lynch, and others.
John Patitucci. Not to be confused with Dream Theater guitarist John Petrucci, Patitucci is an accomplished, prolific bassist and composer. He's won multiple awards and honors, and has played with the likes of Chick Corea, Al Di Meola, David Benoit, and many, many others.
Nathan East. Bass player and vocalist Nathan East has over 2,000 recordings and is one of the most recorded players in history. He founded contemporary jazz quartet fourplay and has worked with the likes of Eric Clapton, Michael Jackson, Joe Satriani, George Harrison, Ringo Starr, Phil Collins, Stevie Wonder, Toto, and many others.
Missy Raines. Missy Raines is an award-winning bassist, singer, teacher, and songwriter. In addition to solo work, she has worked with Claire Lynch, Helen Highwater Stringband, Jim Hurst, and others, and has composing and producing credits to her name too.
Overall
Since there are only four main bass instructors at ArtistWorks, your impression of their offer might be that there's something missing from their curriculum.
But overall, ArtistWorks is still quite comprehensive in its scope, and the instructors are all seasoned professionals with a ton of experience under their belt.
So, ArtistWorks is still an excellent option for bassists.
TrueFire
As with many platforms of its kind, TrueFire's original focus was (and still is, to a large degree) on the guitar. But over the years, their scope of lessons has come to include the bass, banjo, ukulele, harmonica, and other instruments.
Sitewide, TrueFire features over 51,000+ lessons from teachers too numerous to name (though we will cover the bass teachers a little later) like Joe Bonamassa, Tommy Emmanuel, Robben Ford, Tim Pierce, Steve Vai, and roughly 300+ others.
Their claim that they cover lessons at every skill level in every style doesn't seem like much of an exaggeration given just how deep their archive of content ultimately is.
Price – How Much Does TrueFire Cost?
TrueFire's subscription model is simple, easy to understand, and convenient. Here are the subscription options:
Free: 14-day all access trial.
Monthly: $29 per month includes all access streaming, 51,770+ online guitar lessons, 30,000 tabs and notations, 20,000+ jam tracks, new weekly courses, free monthly download, 20% discount on purchases, and more.
Annual: $249 (saves you $99 per year). You get everything that's included in the Monthly plan.
Scope – How Much Content Is There?
A lot. TrueFire's bass section includes 76 courses, 7,834 lessons, 373 channel videos, and 43 jams.
Obviously, the sheer amount of content could be a little overwhelming, especially for newcomers.
TrueFire, fortunately, has something they call the Bass Guitar Learning Path that walks you through all the basics and makes additional skill-based supplementary recommendations along the way to help reinforce technique and concepts. And one of the instructors is none other than virtuoso Stu Hamm.
The Learning Path includes your first steps as a beginner, essential skills, groove vocabulary, styles and technique, groove lexicon, as well as advanced styles and techniques.
Features – What Does TrueFire Offer?
As you've probably gathered already, there's a near endless vault of content available inside TrueFire to satisfy even the most ravenous of bass players. TrueFire also offers many of the features JamPlay does:
Multi-angle HD video lessons
Slow motion
Looping
Synced tab and notation
Jam tracks
And more
Teachers – Who Teaches TrueFire?
There are 19 educators on TrueFire, including:
Steve Jenkins
Dennis Marks
David Santos
Jasper Mortier
John Goldsby
Andrew Ford
Tony Franklin
Stu Hamm
Kai Eckhardt
Dmitry Lisenko
Teymur Phell
Andy Irvine
Ariane Cap
Freekbass
Jeff Denson
DJ Logic
Bill Dickens
Ryan Madora
Brad Carlton
While we don't have the space to offer a summary of each instructor, the most well known of the bunch is probably Stu Hamm.
Overall
The number one thing TrueFire has going for it is the sheer number of lessons available. With this much content, bass certainly doesn't feel as though an afterthought in their overall plan.
The instructors aren't all immediately identifiable names, but that tends to hold true for some of the other platforms as well, so we certainly can't hold that against them.
Fender Play
The name of Fender is legendary in the music industry. From some of the most iconic electric guitars in the world, all the way over to electric basses and even accessories that set the standard, it's hard to find a niche they haven't ventured into.
No surprise, then, that we also find them going full force into online lessons as well. They may be a relative newcomer in the market, but with the connections and budget of a company like Fender, you can't expect them to stay small for long – and they haven't.
The award-winning Fender Play has already served millions of students. And while like the others, it's more guitar focused than anything, they currently have lessons for electric guitar, acoustic guitar, bass, and ukulele, and there's probably more to come.
Price – How Much Does Fender Play Cost?
The free trial is slightly convoluted, so let's start there.
You can get a seven-day all access trial to try out the platform. But if you give your credit card upfront, you can access a 14-day trial before committing to a subscription plan.
The subscription plans are quite straightforward by comparison. They are as follows:
Monthly Plan: $24.99 per month billed monthly. This plan lets you keep your progress, new songs are added each week, and there are no ads or disruptions.
Annual Plan: $15.83 per month or $189.99 billed annually. That's a cost saving of approximately $110 per year. The Annual Plan gives you all the above plus 10% off Fender gear all year (for US and UK residents only).
Scope – How Much Content Is There?
Once you've chosen bass as your instrument, Fender Play lets you select from a funk path or a rock path. So, right out the gate it works a little differently than many sites out there.
The rock path has five levels. Here's a breakdown of what's included:
Level 1 features 18 courses for a total of 80 activities covering finger technique, several songs, alternate plucking, counting rhythms, reading tab, time signatures, chord charts, metronome, and more.
Level 2 features 17 courses for a total of 85 activities covering warmups, reading rhythms, songs, jamming with a drummer, roots and fifths, and more.
Level 3 comes with 19 courses for a total of 76 activities covering warmups, minor scale, finger rolls, playing with a pick, string raking, major pentatonic scale, multiple songs, and more.
Level 4 comes with 18 courses for a total of 79 activities covering warmups, 16th notes and rests, syncopation and anticipation, octaves, scales and arpeggios, songs, and more.
Level 5 features 16 courses for a total of 56 activities, mostly covering a variety of songs.
What Fender calls "courses" I tend to think of as "modules," and what they call "activities" I would call "lessons." I supposes it's neither here nor there, but I would tend to think of each level as a course unto itself.
Anyway, that means there are 376 lessons in the rock path.
The funk path also has five levels, but it's fair to say there's quite a bit of overlap in what you learn except for the songs you learn and maybe the occasional "course" with a stronger focus on syncopated rhythms, a staple in funk music.
Features – What Does Fender Play Offer?
Fender doesn't talk a whole lot about features in attracting students to their platform. One of the main ways they bring new students in is by promoting their online lesson platform with Fender product purchases (e.g., guitars and amps).
But since we've gone inside the Fender Play platform, we can at least give you an overview of what the features are. They are as follows:
HD videos
The ability to play videos in 0.5x, 0.75x, 1x, 1.25x, and 1.5x speed
Standard notation and tab
Links to additional tools – online tuners and mobile apps
Teachers – Who Teaches Fender Play?
Fender does not make a big stink about who their instructors are or how much experience they have. And that could be because their content is mostly beginner to intermediate oriented. You don't need the best bass players in the world to teach basic material – you just need people who know what they're doing.
In the future, they may add more advanced content from experienced instructors but given that they're primarily serving a beginner audience, that may not be the case.
Overall
Fender Play is an excellent place for beginners to get started, with a strong focus on learning through songs, an approach I personally endorse.
There isn't much here for players who already have a solid foundation in bass. If you're intermediate, there's probably very little to nothing for you to learn here, and if you're an advanced player, you can probably give it a pass entirely.
We also think Fender Play's lesson portal needs a bit of work. It's fine, and it's functional, but design wise it feels like a little thrown together, and we'd like to see more from a company that has designed some of the most known and utilized guitars and basses of all time.
Scott's Bass Lessons
Scott's Bass Lessons has earned its reputation as one of the best places to go to learn the bass online. And I say "earned" because owner Scott Devine has received coaching from some of the top internet marketing coaches and has spread his message through YouTube videos, podcast interviews, and so on.
Devine promises to be able to help players go from beginner to pro while using his proprietary Players Path system (though, let's face it – any site or teacher that properly understands the challenge of learning an instrument has prepared a roadmap for their students). That said, Devine created this system to help students focus on just what they need to know now and to avoid information overwhelm.
We'll get into more detail in a moment, but Scott's Bass Lessons also offers a 14-day free trial, comes with over 100 hours of courses, and features content from some of the best bass players and teachers out there.
Price – How Much Does Scotts Bass Lessons Cost?
Scott's Bass Lessons has a 14-day free trial, and a couple of subscription options. Here they are:
Monthly: $32 per month
Yearly: $16.58 per month (billed at $199)
Scope – How Much Content Is There?
Scott's Bass Lessons features over 100 hours of content, with 40 courses and 670+ lessons in the beginner, intermediate, and advanced categories. Scott's Bass Lessons also hosts weekly live workshops.
It's fair to say that Scott's Bass Lessons is just as impressive as some of the other major music lesson platforms out there.
Features – What Does Scott's Bass Lessons Offer?
These are the core features available inside Scott's Bass Lessons:
HD videos
0.5x, 0.75x, Normal, 1.25x, 1.5x, and 2x speed
Tab and notation (embedded in video)
Progress tracking
Downloadable workbooks and PDFs
Teachers – Who Teaches Scott's Bass Lessons?
Here are some of the many teachers you can expect to learn from on Scott's Bass Lessons:
Scott Devine
Gary Willis
Ed Friedland
Steve Lawson
Ian Allison
Sean Hurley
Rich Brown
Danny Mo Morris
Todd Johnson
Philip Mann
Rufus Philpot
Cody Wright
Stefan Redtenbacher
Steve Jenkins
Divinity Roxx
Ariane Cap
Bernard Lackner
Zoltan Dekany
Geoff Chalmers
Damian Erskine
Garry Jackson
Ian Stewart
Each of the instructors has profiles on the Scott's Bass Lessons website you can view for free.
But that's not all. We also see popular YouTubers like Charles Berthoud inside SBL.
Overall
SBL Academy feels slick, young, and hip, oriented towards YouTube hounds and the instant gratification generation. They may even have one of the best designs of any site out there, and that includes their membership portal.
With instructors like YouTuber Charles Berthoud, you also get the sense that Scott Devine is a forward-thinking, forward-looking entrepreneur.
The membership platform is a tad glitchy though, which came as a bit of a surprise to us. Clicking on a discussion thread link brought us to a sales page, and when we hit the "back" button in the browser, we were logged out of the site without prompting.
SBL Academy has a lot going for it, though, and if they tighten up the screws, they may well become one of the top online bass lesson machines available, if not the best.
Top Online Bass Lessons, Final Thoughts
So, we've covered all the main players in the space. There are other platforms like Skillshare or Udemy where you can find additional courses, and there are many places you can go to get weekly lessons with a variety of teachers, but the key players in online courses and programs are all represented here.
JamPlay is the best option available for most students, with a huge archive of content, some excellent instructors, an impressive set of features, all at a very reasonable cost. JamPlay, in fact, is the most affordable option out there. It also makes bass easier to learn.
The others covered here all have their strong suits, though, and they are certainly worth considering, especially if there are specific instructors you want to learn from or courses you want to take. Given a few years, who knows. Some of the up and comers might start to dominate what still appears to be a relatively underserved space.
So, we wish you all the best on your learning journey. Learning an instrument takes time, and sometimes it's tough, but if you stick with it, it will be worth the effort!