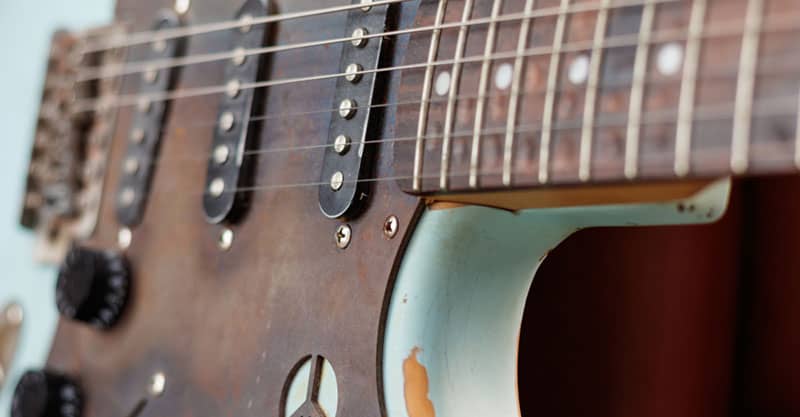 How does the national and global economy affect the price of vintage guitars?
If there's anything we can learn from the 2008 financial crisis, it's that their value can soar through the roof in tough economic times.
That might seem like the opposite of what you'd expect. And, to that extent, in 2008, many were trying to offload their gear, at any price, to find some sense of balance on a shaky financial footing.
So, that would suggest that an economic meltdown or the period leading up to it, in most cases, is in fact the wrong time to buy.
Prices are much too high to be worthwhile, and while you're struggling financially, you probably don't have the necessary capital to put towards relic instruments.
But What Causes The Inflation?
This is mostly speculation, but there are a few factors that come immediately to mind:
Dedicated collectors have enough of a financial cushion to withstand tough economic times. And, they may not even be serious about selling their instruments unless the price is right.
Sellers know the value of liquid assets, especially during tough times. Perhaps they'd prefer to hold onto those assets unless they absolutely need to sell.
In confusing and fearful times, they don't know how to price their gear. With prices of commodities and assets all over the map, they feel uncertain about what's going on or what's to come.
If you're reading this, you're probably a collector yourself, and you may have found your own stance on the issue in one of the above points.
As the economic conditions shifted in 2009, however, there was a correction, and suddenly it became a buyer's market again. Prices roughly halved on much sought-after vintage Fenders and Gibsons.
Could that then suggest that the best time to buy is after a recovery? There is some evidence to indicate that this is the case.
Other Factors To Consider
In this discussion, we certainly can't forget the aging population.
According to SAGE Journals, people aged over 60 years tripled since 1950 and surpassed 700 million in 2006. They estimate that the geriatric population will reach 2.1 billion by 2050.
But what does this have to do with the price of vintage instruments?
We must remember that retirees can't hold onto their collection forever and will likely sell off many of their instruments to keep their retirement funded.
Now, in some cases they will pass their assets on down to their children or someone close to them, but that's not universally true, especially if they can't sustain their desired lifestyle in their golden years.
Contrast that with economic conditions, and you can get a better sense of when it's the right time to buy.
Conclusion
If there's something to be learned from the past, it's that an economic downturn will happen again, no matter how rosy a picture financial experts paint.
An important question to ask yourself is whether you have the financial wherewithal to hang on in difficult times. If not, you may find yourself having to part with some of your most prized possessions.
As a buyer, while it's still prudent to keep an eye on the price of instruments during a downturn, as we've already explored, it may not be the best time to buy.
If you're patient, and you wait it out, there could be a market correction just around the corner. And, when that time comes, if you're well-positioned to expand your collection, you just might find some killer deals.